AMERICAN ASSOCIATION OF UNIVERSITY WOMEN
La Mesa–El Cajon CA FOUNDATION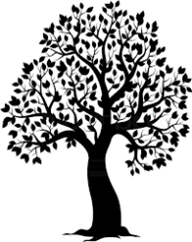 Our Foundation began in the late 1990s and was established as a 501(c)(3) corporation in 2005 to provide tax-deductible funding for our programs. The San Diego Foundation manages our funds and disburses annual dividends to the AAUW LM-EC CA Foundation for our scholarship programs. Together with the branch, we provide scholarships for young women attending our local colleges and fund a Tech Trek science camp for middle school girls to enhance their learning opportunities in STEM. Donations are welcome in any amount at any time. Life Membership is given to those who donate $1,000 or more. Members may also leave a bequest in their will or trust. Since 2012, the branch has received over $27,000 from the Foundation.
The Foundation has also created "Tribute Cards". The cards show our name and logo and can be given to honor a special occasion or perhaps the passing of a friend or loved one. They are available at a cost of $5.00 each or five cards for $20.00. Click HERE for more information.
Donations and orders for Tribute Cards should be sent to:
AAUW La Mesa-El Cajon CA Foundation
2840 Fletcher Parkway Box 202
El Cajon, CA 92020
Please make checks payable to The San Diego Foundation.
The Foundation is proud of what it has accomplished since its inception. We invite others to become members!