Welcome to the La Mesa-El Cajon Branch of AAUW
The American Association of University Women (AAUW) is a nationwide network of more than 170,000 members and supporters, 1,000 branches, and 800 college/university institution partners. The mission of AAUW is to advance gender equity for women and girls through research, education, and advocacy. Our active La Mesa-El Cajon Branch was founded in 1951 and includes over 170 members.
Our 2021-22 theme is: Reaching Out, Making Our Impact.
Please explore our website to discover more of what we do and consider joining us!
---
Next General Meeting
Saturday, December 11th, 2021
9:30 – Social activity; 10:00 – Festivities!
King Hall, Foothills United Methodist Church, 4031 Avocado Blvd., La Mesa
Holiday Gifts & Giving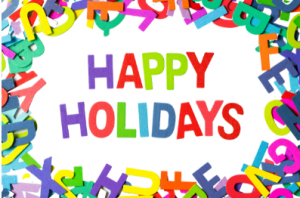 This year we are wrapping up a bundle of gifts to share with you and the community. Think elves, gifting, and shenanigans. The elves will be in top form as they prepare the membership for the holidays.
Our first gift will be the gift of giving to Rachel's House as we have done in the past. For a list of needed items, click here. The program manager added they were always in need of breakfast items such as creamer, coffee, prepackaged breakfast goodies such as Pop-Tarts®, sugar, fruit, instant oatmeal, etc. Donations of money and gift cards to Walmart are always appreciated. (Suggested amount $25.00.)
Finally let the shenanigans begin as the Merry Ukes provide the music. The elves will happily take your picture (on your phone) with Santa and there may be some audience participation involved. So dress in your holiday colors and get ready for a festive morning of fun, frolic, and lots of laughter!!!
Invite friends–our general meetings are open to the public.
Click here for a flyer to share with friends.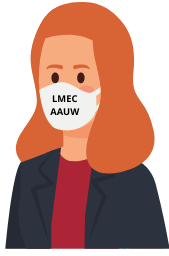 ---
Please check out the following two slide shows that were presented at our June 12th final meeting of the 2020-2021 year.
Our Year in Review slide show by Joan Camana, June 12, 2021
My Adventure at the 2021 Virtual National Conference for College Women Student Leaders slide show by Melissa Cusa, June 12, 2021