Welcome to the La Mesa-El Cajon Branch of AAUW
The American Association of University Women (AAUW) is a nationwide network of more than 170,000 members and supporters, 1,000 branches, and 800 college/university institution partners. The mission of AAUW is to advance gender equity for women and girls through research, education, and advocacy. Our active La Mesa-El Cajon Branch was founded in 1951 and includes over 170 members.
Our 2021-22 theme is: Reaching Out, Making Our Impact.
Please explore our website to discover more of what we do and consider joining us!
---
Next General Meeting
Saturday, November 13th, 2021
9:30 – Social activity; 10:00 – General meeting
King Hall, Foothills United Methodist Church, 4031 Avocado Blvd., La Mesa
The Challenges and Rewards of Women in Non-traditional Roles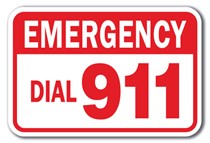 Female representatives from the U. S. Border Patrol, La Mesa Police Department, San Diego Fire Department, & San Diego Police Department Dispatchers will join us for a discussion regarding their jobs on the frontlines. They will share how they came to be in male-dominated professions. They will focus on pay equity, gender roles, and community interaction, and interact with the audience as well.
Scholarship Recipients
Additionally, our scholarship recipients Patricia Cannock, Ashley Felix, Bernadette Maravilla, Amy Martinez, Celia Pirita, & Vivie Troung will share their stories.
Bring a friend as part of the 1-4-1 membership drive.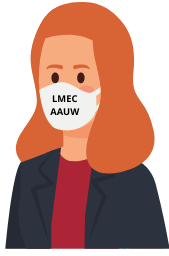 Refreshments courtesy of AM Books & Banter and PM Books. In honor of our guests, meeting colors are blue, tan, & yellow.
---
Please check out the following two slide shows that were presented at our June 12th final meeting of the 2020-2021 year.
Our Year in Review slide show by Joan Camana, June 12, 2021
My Adventure at the 2021 Virtual National Conference for College Women Student Leaders slide show by Melissa Cusa, June 12, 2021